The Internet has a global audience and online safety is of the utmost importance. Through blogging and use of web 2.0 tools, you will practice digital citizenship in an authentic and supervised setting. Today and tomorrow we will practice digital citizenship and online safety. Please use the resources in the Livebinder to review today's lesson.
WARM UP: Read through the live binder under Website.
HOMEWORK DIRECTIONS: Respond to the following QUESTION by posting a comment:
How will you use the class website this school year? Provide specific examples. 
Use the "HOW TO POST QUALITY COMMENTS" GUIDELINES.

Please check your work before you click post: 

Did you use complete sentences?

Did you spell check?

Did you answer the question?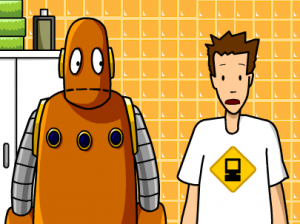 Click on BRAINPOP to watch the videos, "Online Safety" and "Cyberbullying."